| | |
| --- | --- |
| Posted by dr. denny on April 30, 2015 at 11:35 PM | |
Nutrition: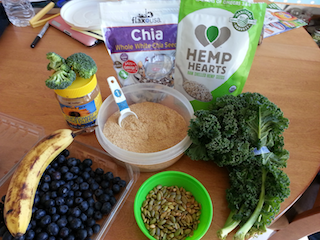 1. Before embarking on the latest cult of personality diet and supplement strategy, you need to know where you're starting from. Get a complete blood chemistry work-up including food sensitivities and find someone doing live blood analysis—oh the things you'll learn!
2. Before deciding you're a "high-protein" or "vegetarian" eater, go find out your blood type and check into Dr. Peter D'Adamo's Blood Type Strategies.
3. Protein has become a panacea Holy Grail endeavor nowadays for athletes. How much do you really need? Think .5-1.0 grams per lean pound of muscle mass—sorry Charlie, but you're not all muscle!
4. Perhaps "gluten-free" has become overblown. Know what isn't? Being healthy.
5. Traditional dairy sources for calcium and protein are overrated at best and potentially self-sabotaging at worse. Almond, rice, hemp and flaxseed milk are better alternatives… if you need to drink milk.
6. Stop buying whey protein! Doesn't matter in what form or laboratory it comes from.
7. You can't train your way out of a poor nutritional foundation or a weekend of debauchery.
8. For those in shock to #6, what are better options? Grass-fed beef/bison/lamb; plant-based proteins like hemp seed; rice protein; free-range eggs; pumpkin seeds, chia seeds, and nuts; EPIC Bars.
9. Algorithm for buying food: 
      Step 1, was it once alive? 
      Step 2, was it free of hormones, pesticides, pollution and           antibiotics? 
      Step 3, was it free to either move around, grow without a          geneticist or chemist, and corn-free?
      If yes, then get-it!
10. There are actually four macronutrients: Protein, Fat, Carbs and Water. Know which ones you need more of? Water and Fat.
11. Fats are like the Force… or the wizarding world… or people in general: there's a good side and a dark side. Embrace the light side and shun the dark side.
12. Carb Loading is a theory. The reality is your better off without this theory.
13. Most athletes need more healthy fats and less preconceived protein/carb notions.
14. What are healthy carbs? Veggies—perhaps fermented—fruits, sweet potatoes, plantains, sprouted seeds, and Ezekiel bread. Not so sure about rice, legumes and grains. Pasta is out.
15. Your gut flora—good bacteria—has a role to play in your food digestion and assimilation, immune system, and perhaps emotional/mental health. So stop using antibacterial soap and start getting fermented foods and probiotics into your system!
Training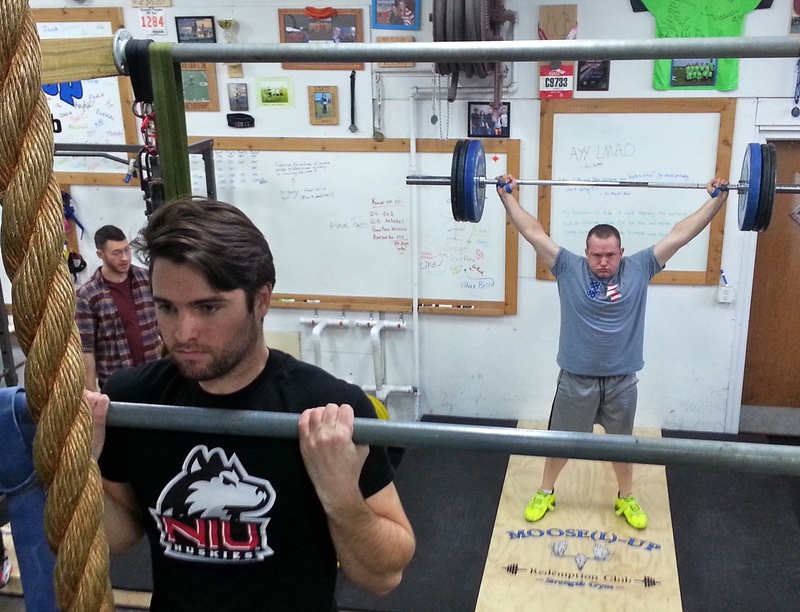 16. Go. Do. Something.
17. Odds are you are suffering right now from D.B.S. Dormant Butt Syndrome aka, Gluteus No Workus. Learn how to hip hinge and get your posterior chain on!
18. Runners and weightlifters need to learn the same thing: how to engage their diaphragm.
19. You may be able to lift more weight when holding your breath; sacrificing form or otherwise getting caddy whompass. You might even be able to get away with it a few times. Sooner or later though you'll be complaining about a shoulder, knee, neck or back. Guaranteed.
20. Runners and weightlifters need to learn the same thing: how to progressively ramp up and de-load their training volumes and intensities.
21. Pulling or pushing behind your neck is like playing with gas and matches around fireworks. Something's going to go BOOM!
22. Running before doing dynamic prep work is like driving your car with the parking brake still on.
23. Bench pressing isn't the worse thing to come out of the 60's…I think.
24. If in doubt, don't.
25. On the sixth day God created bear-crawling, skipping, pull-ups, suitcase carries, pistol squats, perfect push-ups, medball throws and jumping. Honor God's creations.
26. Runners and weightlifters need to learn the same thing: they both need a little of the other's training techniques.
27. Unilateral exercises and mobility work aren't considered as sexy as other traditional "get strong" lifts, but I've yet to see an athlete in rehab who has done both.
28. Daniel-son needed to paint a lot of fences, wax a few cars and sand the deck to get his martial arts skills down. Don't be in a hurry to skip the fundamentals or you risk getting your butt kicked!
29. Lifting heavy and near max levels too frequently is like holding down the sander on your wood project.
30. Have a plan, but don't be married to it.
31. Running on a treadmill may be worse than not running at all.
32. The minute you think you have all the answers is when life plays Jeopardy with you.
33. Goldilocks had it right. It's up to you to find the right balance. Oh, by the way, it's going to change… constantly.
34. What works for her, may not work for you. To thine own self be true.
35. Variety is the spice of life and lifelong training.
36. Fall in love with your best friend, not an exercise!
Physical Therapy Potpourri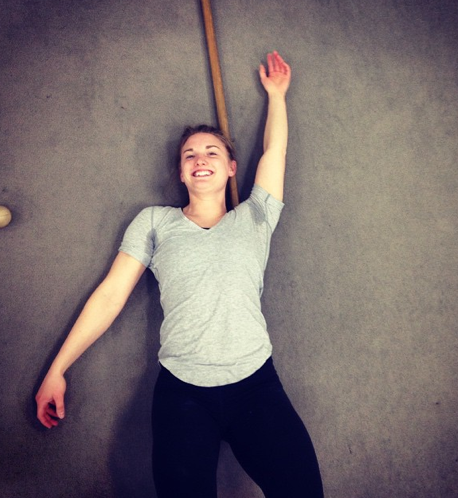 37. There's 168 hours in a week. Are you using the majority to your advantage or hoping one to two hours a week will overcome the other 166?
38. Sitting for more than 30 minutes is like drinking hemlock in minute quantities.
39. Your hip flexors have a bigger influence on your breathing, glute function, back, knees and shoulders than you can possibly imagine!
40. Everything has a time and place. Don't skip the Airex pads, Bosu and Swiss balls because they're not hardcore, and don't use them in everything like a damn circus show.
41. If in doubt, crawl it out.
42. Ankle, Hip and T-spine mobility in combination with diaphragmatic breathing may just be a panacea for everything…including Ebola.
43. Ice belongs in a glass, not on your skin.
44. If your physical therapist isn't using his/her hands, get a new one.
45. Life is a series of choices. You decide what professionals you want to see or where you want to go.
46. Foam Rollers are best used to find trigger-points. Once you find them, stop rolling!
47. Motion is Lotion.
48. Exercise is medicine and medicine is a side effect.
49. Pain can play Jedi mind tricks on you. Practice deep breathing and having a short-term memory.
50. Life is a combination of art and science. So is medicine.
51. Your headaches are NOT caused by an aspirin or ibuprofen deficiency!
52. Listen to your body, it knows more than you think.
53. If you constantly need to drive a lacrosse ball into a painful muscle, you may need to see a PT.
54. Inflammation in the early stages of a tweak/injury is a GOOD thing. Would you call 911 and refuse to tell them where you are?
55. Your hips are the window to your athletic soul.
56. Nobody is more motivated to get better than a runner with a painful tweak!
57. Want to be a champ? Learn and practice how to move cleanly and efficiently. Class is in session daily.
Categories: Strength Training, Nutrition, Taking Care of Tweaks